Check out the latest team news.
Visit Leslie Sirag of
The Creative Block
this coming weekend at the Olympia Ballroom, Olympia, WA. Leslie is participating in the South Sound Spectacular Spring Show on Saturday, May 26 from 11 a.m.- 5:00 p.m. The show is sponsored by the Olympia Etsy Team. There will be free music, kids' crafts, face painting and an amazing diversity of artists and craftspeople. Good luck Leslie!
Steampunk mixed media pendant © Leslie Sirag
Mary Tangora of
Tangora Designs
has been in the local news lately! She was interviewed by The News-Gazette (an East Central Illinois paper), and discusses her latest venture into upcycled plastic jewelry. For the full article, see
The News-Gazette
.
Mary was also interviewed on WAND TV on May 18th, talking about how being on Pinterest is helping her business. Way to go, Mary!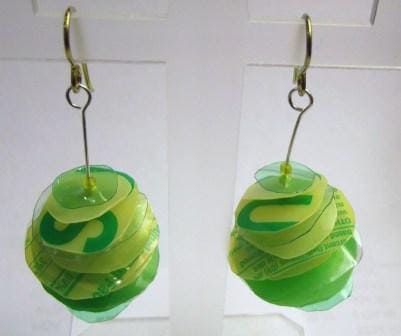 Upcycled Pretty Plastix Earrings © Tangora Designs